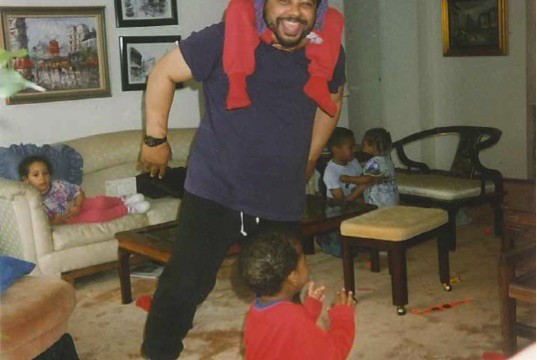 The Reality of Love (2015)
The Reality of Love
By Sara Jacobs, 2015
Listen to this edited audio piece through OHMA's SoundCloud channel
Cherise N. Washington is a 25-year-old currently living in New York City. In this piece, she recounts a memory from her visit to Chicago during the holiday season. She describes this trip as a transformative experience. While home visiting her family, Cherise shared precious moments with her father, Mr. Lawrence E. Washington Jr., before his transitioning on January 13, 2016.
"This piece is simply one memory from my visit, and is not the sole vehicle of my entire transformative experience. My visit was laced with beautiful memories of profound love, commitment, and strength. This piece is simply one memory." —C.N. Washington
Sara Jacobs is originally from Springfield, Illinois, and graduated from American University's Honor's College in Washington, D.C., with a B.A. in Spanish/Latin American Studies. Her first oral history experience was in 2012 when she worked with Nicaraguan communities organizing around the disappearance of their loved ones during migration. She has worked at Columbia for the past couple years and is currently completing OHMA part-time. Sara's interests include economic/queer/racial/gender justice, reading, and learning from other people's experiences and perspectives.