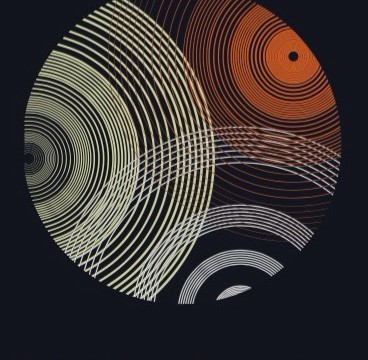 Inside Voices:
An Oral History Exhibition
By the 2016 OHMA Cohort, April 27, 2017
Curated by Emma Courtland (2016) & OHMA Co-Director Amy Starecheski
Check out the full event description on the OHMA blog
Oral history is a dialogic encounter. Unlike other historical documents, an oral history source is not found, but created during an interview—a record unique to the time and place of its creation, and the relationship of its authors.
On Thursday, April 27, 2017, "Inside Voices," a multimedia pop-up exhibit curated by the students and faculty of Columbia's Oral History Master of Arts program, invited a new element into each dialogic encounter: you.
This exhibition employed a wide range of interactive formats and stories. Visitors watched short films tracing the journeys of immigrants to the U.S. from Central America and China. They listened to voices from the Eritrean revolution and followed the experiences of responders who helped eradicate Ebola in Sierra Leone. And they encountered shadows of America's past and present, spanning the Vietnam War to small town Appalachia.
Inside Voices helped kick off a long weekend of oral history programming in New York, alongside the 2017 Oral History and the Mid-Atlantic Region Conference, Oral History & The City (April 27-30, 2017), co-sponsored by OHMA. The exhibit was created by the 2016 cohort of the Oral History MA program and curated by OHMA Co-Director Amy Starecheski and current student Emma Courtland, who took the photos found below.
Exhibits included:
BOON+IMBABA by Dina M. Asfaha
Experience Eritrean culture and join me in drinking boon (coffee) and eating imbaba (popcorn) while hearing stories about Eritrean life during the revolution
Vietnam Draft Lottery: Fate of a Lifetime by Steve Fuchs
When your fate depends on your birthdate!
Show Me Your Hands by Fanny García
Keep your eyes on her hands as you learn about one Central American woman's story of motherhood, migration, and detention.
Voices of Giving by Shira Hudson
Taking participants on a philanthropic journey: first listen, then reflect, then give.
Memory Records by Bud Kliment
A place where visitors can find, revisit, and share their memories of the music that has particular resonance and meaning for them.
Intergenerational Dialogue in a Home Space by Xiaoyan Li
A short film screening and participatory exhibit encouraging you to explore family memory
The Space of Memory by Monica Liu
Imagine you are a detective and step in a room of someone's MEMORY. Time has been murdered here. 
God Forged in Fire & Flood: Oral Histories of an Appalachian Geography by Robin Miniter
An exploration of Southern Appalachian land and faith in Hot Springs, N.C.
Ebola Soldiers by Rachel Unkovic
Stories of the front line fighters who stopped the spread of Ebola and saved the lives of millions.
Who Are All Those Asian Students? by Yutong Wang
The real life and voice from a growing group: Chinese students in America.
Four Chairs by Robin Weinberg
Conversations with women from motherhood to the empty nest.