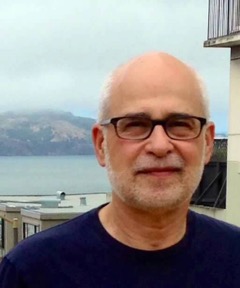 Claudia's Coming Out Story and Finding Love (2016)
Claudia's Coming Out Story and Finding Love
By Steve Fuchs, 2016
Listen to this edited audio piece through OHMA's SoundCloud channel
In this audio, Claudia Caine a retired hospital administrator recounts her coming out and re-connecting and finding love in a most unlikely way.  Claudia was interviewed as part of a series of interviews conducted with Baby Boomers entitled, "I used to think and now I think" reflecting more than 40 years later on their lives, values learned and taught as they were growing up and coming of age in the 1960's and 1970's.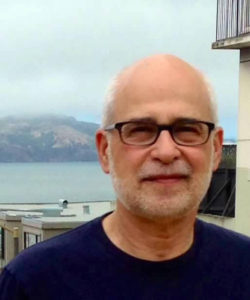 Steve Fuchs is a first year part-time student in the OHMA program. He currently is the C.E.O. of True North, Inc., an independent digital advertising agency in NYC and San Francisco. He is very excited about returning to school after thirty-eight years in the workforce.
His parents and family emigrated from Cuba in the late 1950's and early 1960's, just as the political landscape was changing and he grew up hearing many stories about life before and after Castro took power—oral histories from family members who experienced historic changes in real time. Perhaps this is where his interest in oral history began.
Steve graduated from Syracuse University in 1979 and currently serves on the Board of Advisors to the S.I Newhouse School of Communications.